Some pictures, and a little bit about my hometown Balestrand and Sognefjorden.
(The Sognefjord).
Balestrand is a small town with a population of 1300, and is located half way innside Sognefjorden in the westeren part of Norway. It`s a typical tourist place, so during winter it`s a quiet place, with only one cafeteria open Fridays and Saturdays. When the summer comes, the four hotels open, and it`s the pedal to the metal for a few months.
The fjord reaches a maximum depth of 1,308 metres (4,291 ft) below sea level, and the greatest depths are found in the inland parts of the fjord. Near its mouth, the bottom rises abruptly to a sill about 100 metres (330 ft) below sea level. The average width of the main branch of the Sognefjord is about 4.5 kilometres (2.8 mi). Cliffs surrounding the fjord rise almost sheer from the water to heights of 1,000 metres (3,300 ft) and more.
The inner end of the Sognefjord is localized southeast of a mountain range rising to about 2,000 metres (6,600 ft) above sea level and covered by the Jostedalsbreen, continental Europe's largest glacier. Thus the climate of the inner end of Sognefjord and its branches is not as wet as on the outer coastline.
Smaller fjords which branch off from the Sognefjord include Esefjorden, Fjærlandsfjord, Sogndalsfjord, Lustrafjord, Årdalsfjord, Lærdalsfjord, Aurlandsfjord, and Nærøyfjord (which is also a World Heritage Site).

At the bottom of the page, there are a few pictures from the family cabin in Luster, which is
a small town in the inner end of Sognefjorden.
Some of the pictures are from an old mobil camera, and are of poor quality, I will post new in a while.
November morning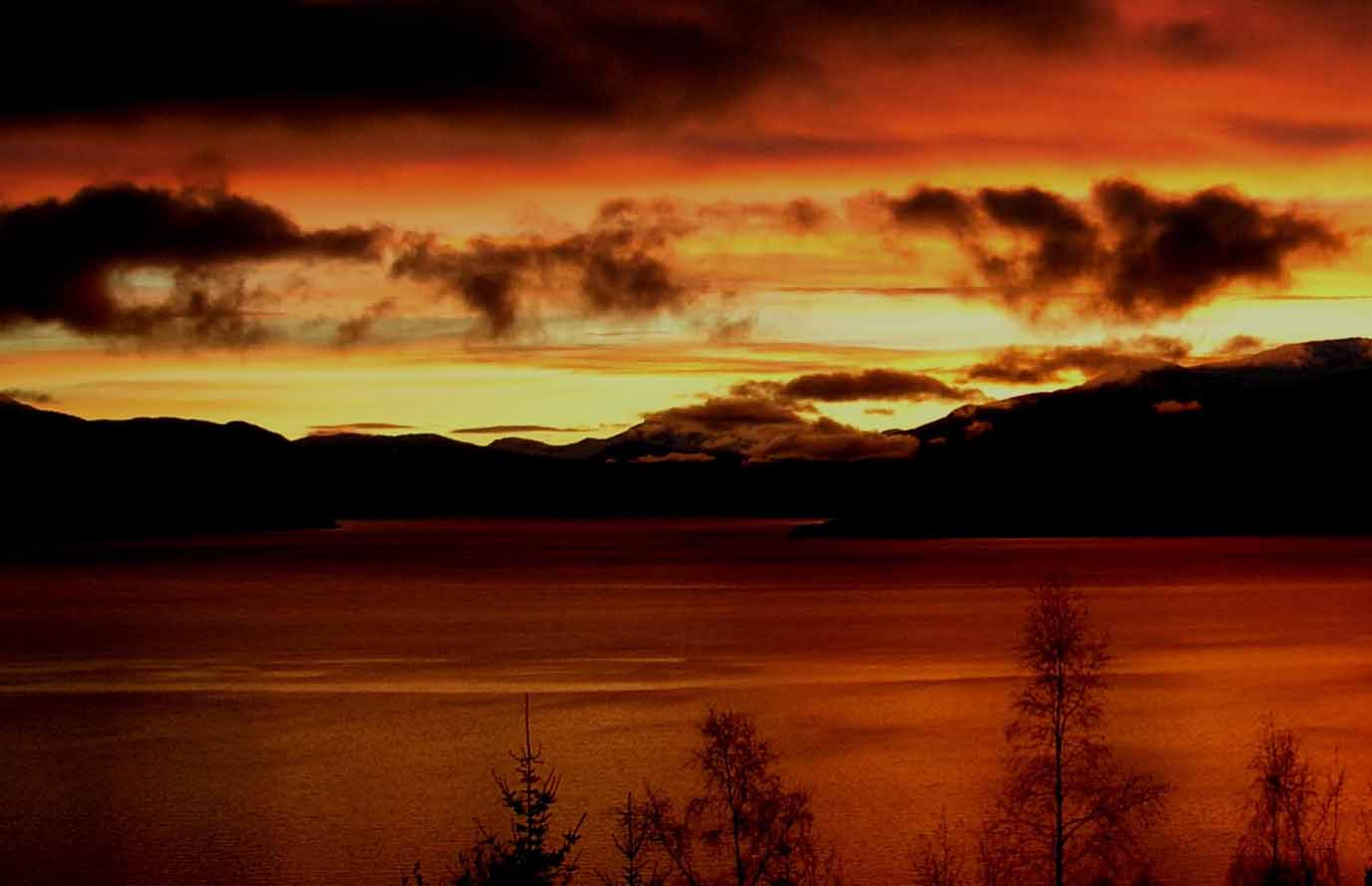 Winter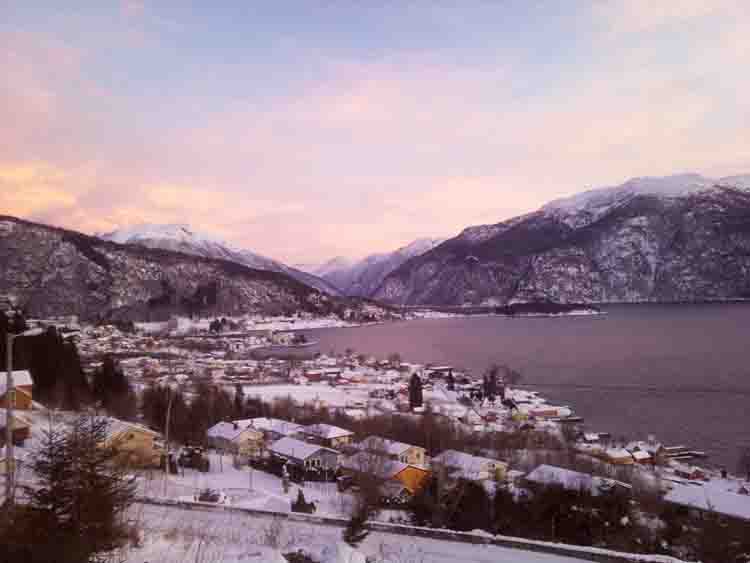 The fjord by winter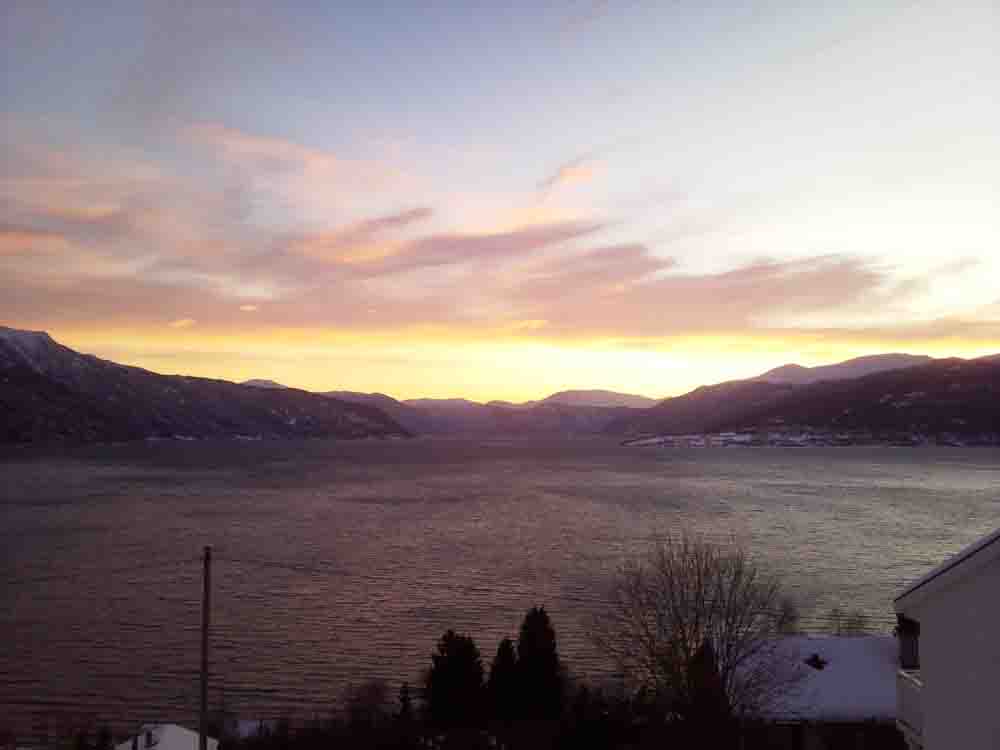 Early summer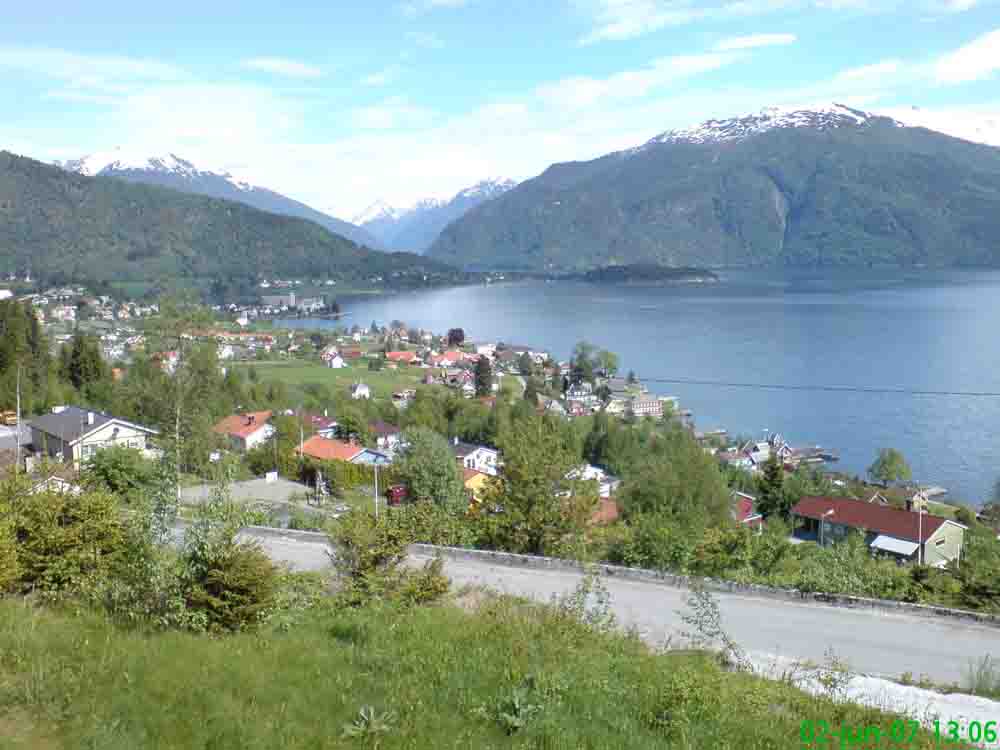 Fall
Cold air from the glaciers pouring out from the Fjaerlandsfjord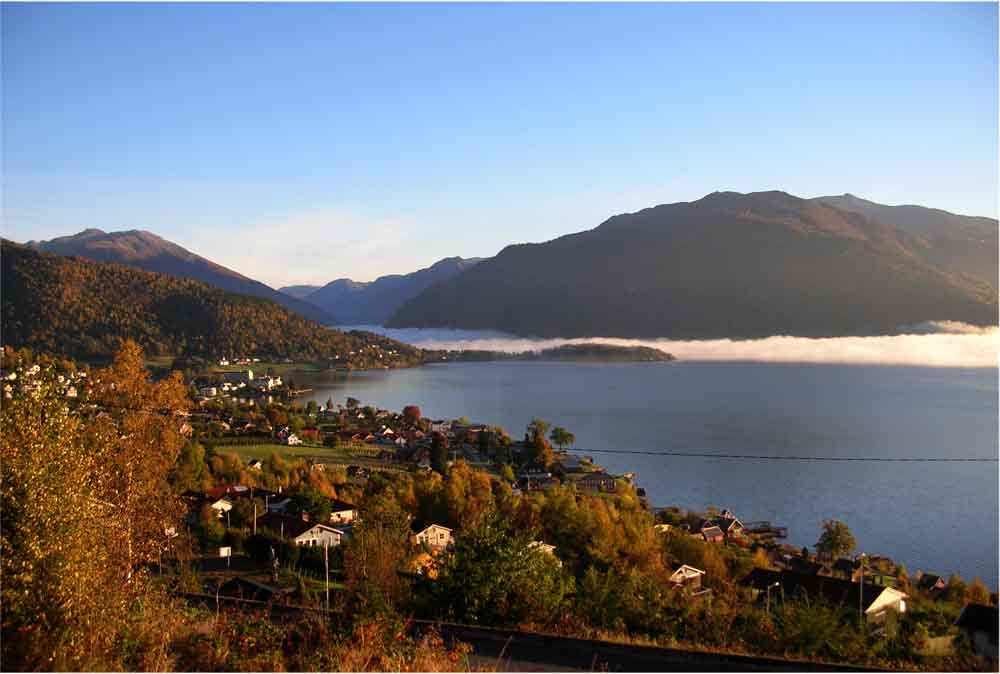 Smoke on the water, fire in the sky.
(Same as above)

January morning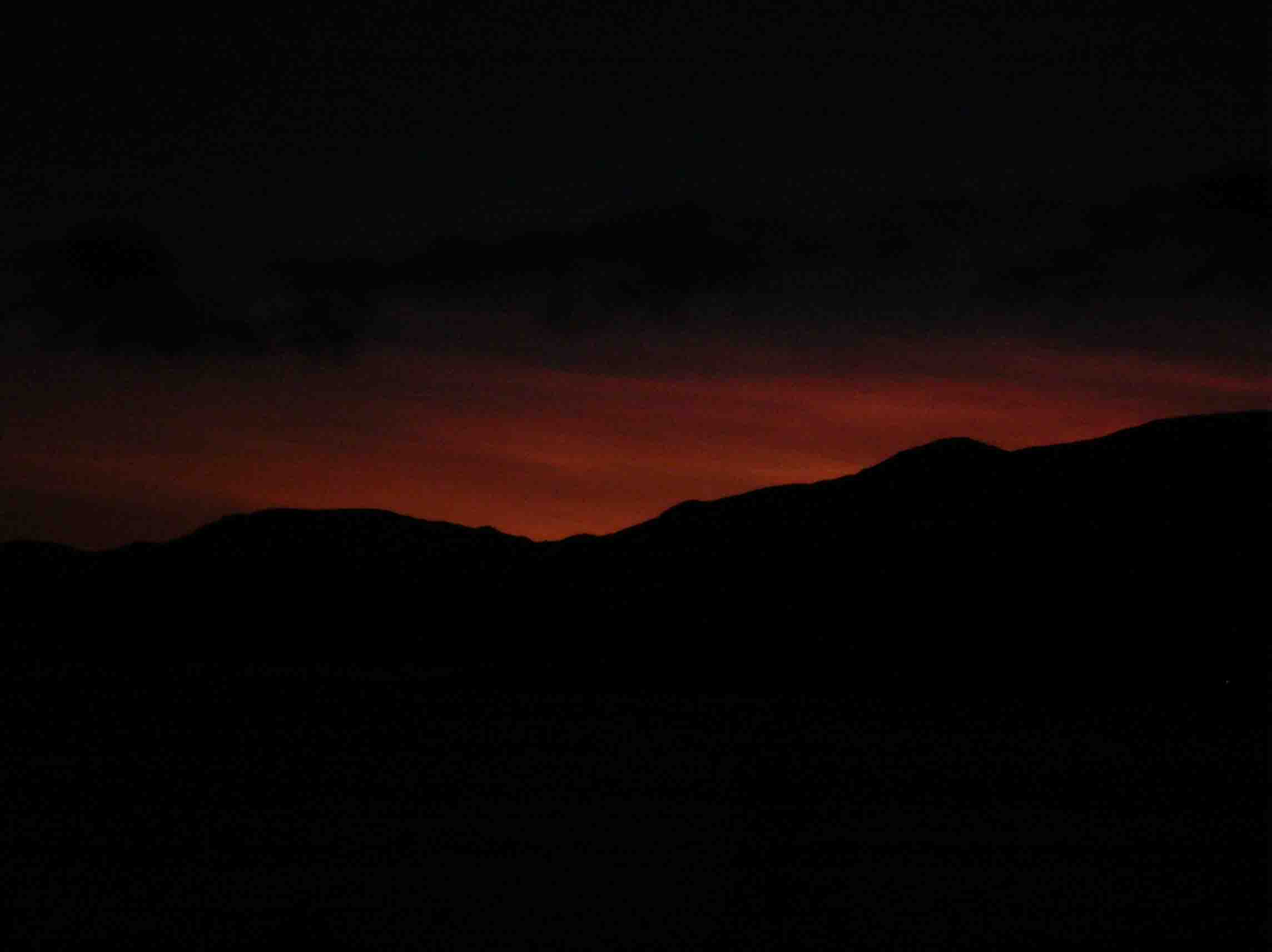 Moon over the fjord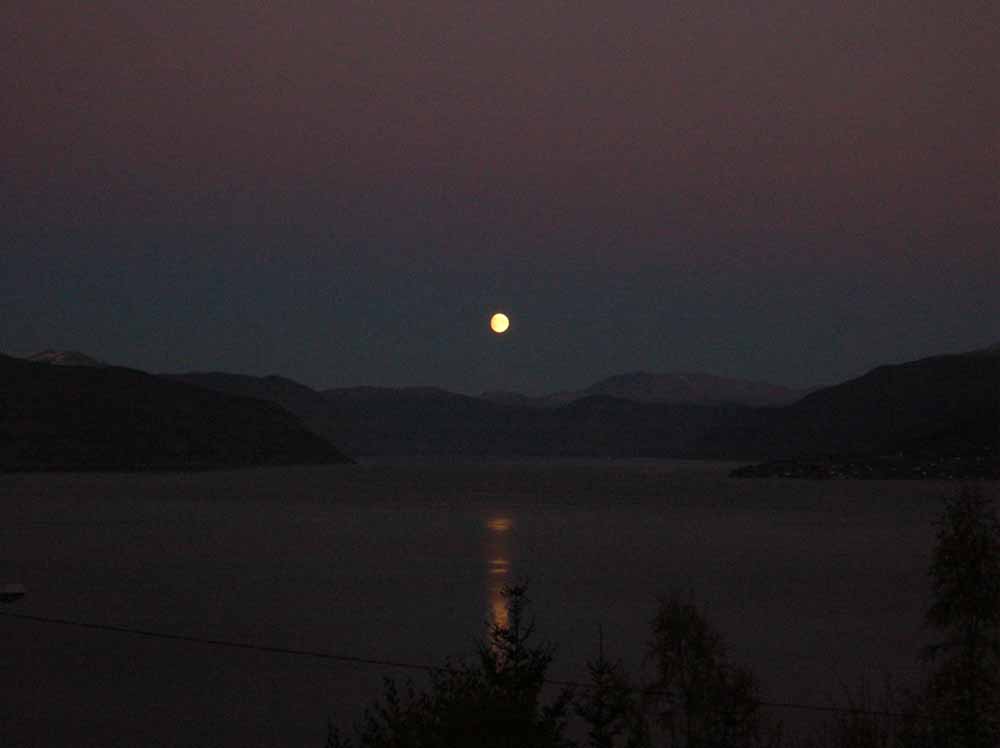 From the family cabin in Luster.
From the other side of the fjord
Same as above

View from the cabin, towards Skjolden, at the very end of the fjord.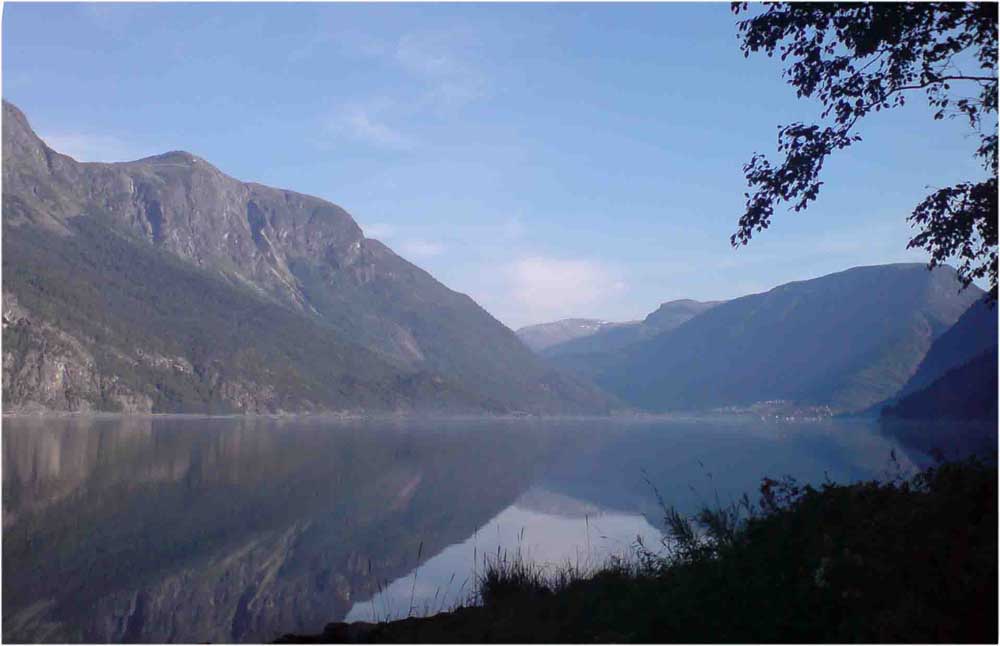 Map
(Hard to see map of Norway in the upper left corner)